About
At TrafficTicket.legal we are a team of independent professionally licensed paralegals and lawyer, and respected members of the Law Society of Upper Canada with fifteen years experience. We are traffic ticket experts. When we defend you to protect your driving record we want you to know the facts. With vigor and the highest level of professionalism we will fight your speeding tickets, suspended license, racing and stunt driving tickets, careless driving, DUI and impaired driving charges, and insurance offenses with your individual needs in mind.
---
Head Paralegal
Sean O'Connor
Sean L. O'Connor began his career as a paralegal seventeen years ago. As a member of the Law Society of Upper Canada, and the Paralegal Society of Ontario, Sean has successfully represented individuals with major and minor tickets and Highway Traffic Act (HTA) offenses.
In addition, Mr. O'Connor represents clients with Landlord and Tenant concerns, AGCO Liquor Licence applications and hearings, WSIB appeals, small claims, and minor criminal offenses.
Sean has appeared in the Ontario Court of Justice for plaintiff and defendant pleadings, motions, trials, summary convictions and appeals. Among his other matters, Sean O'Connor has established a record of success in license reinstatement.
His excellent track record and professionalism has been utilized by various Toronto Film Production companies. He provides focused representation for complex cases and appeals in the Ontario Court system under the Provincial Offenses Act.
Mr. Sean L. O'Connor is Director of Traffictickets.legal and TicketSave.ca.

Head Criminal Lawyer
Nicholas Charitsis B.B.A, LL.B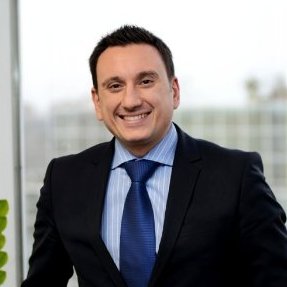 Nicholas Charitsis is a graduate of Osgoode Hall Law School in Toronto. Upon graduating Nicholas articled at the Toronto law firm of Goodman and Carr LLP. During his articles he was seconded and worked in the enforcement branch of the Ontario Securities Commission.
After being called to the Ontario Bar Mr. Charitsis started his practice in criminal law in the Toronto courts. Mr. Charitsis has appeared as criminal counsel in the Ontario Court of Justice, Superior Court of Justice and the Ontario Court of Appeal.
As legal counsel Mr. Charitsis has appeared for a wide variety of offences under the Criminal Code of Canada, Controlled Drugs and Substances Act, Youth Criminal Justice Act, and Provincial Offences Act.
Mr. Charitsis has worked for the Attorney General's office as a per diem Assistant Crown Attorney on criminal cases at the Old City Hall Court, College Park Courts and 311 Jarvis Courthouse's (Young Offenders Court) in Toronto.
Nicholas earned his Bachelor of Business Administration degree (with distinction) from the Schulich School of Business at York University graduating in the top 5% of his class. He brings his business background into the courtroom having completed courses in negotiations and strategic management that are an incredible asset when preparing for a trial.

Singer Barristers Professional Corporation  – Personal Injury Lawyer
* Singer Barristers Professional Corporation has a referral arrangement with TrafficTicket.Legal
Darryl Singer, J.D. Barrister and Solicitor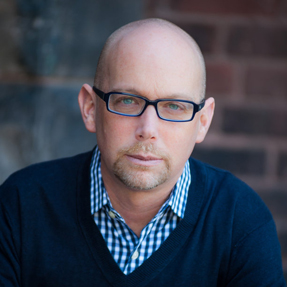 Darryl graduated from Osgoode Hall Law School in 1991 and after articling at a small downtown firm was called to the Bar in February of 1993, meaning he has more than 21 years of trial, advocacy, and negotiating experience. Over the years he has handled all aspects of civil and commercial litigation. For over 15 years, a large part of his practice also consisted of family law matters, including divorce, custody and support cases. He has conducted hundreds of criminal defence, quasi-criminal defence and regulatory hearings before the courts, professional discipline panels and government tribunals.
He has also argued over 60 complex commercial injunctions, and lost only twice. All of this means that he has extensive experience on motions, trials, discoveries, mediations and arbitrations. He has appeared before all levels of court in Ontario (Small Claims, Superior Court, Divisional Court and the Court of Appeal) as well as numerous government tribunals, municipal councils, and professional regulatory bodies on behalf of his clients.
A number of years ago, Darryl decided to put his years of trial and negotiating experience and his relationships with insurers and their counsel to use focusing his practice on assisting those clients injured in motor vehicle accidents and other personal injury matters. In that time he has obtained millions of dollars in settlements for his injured clients. He continues to derive a great deal of satisfaction on a daily basis from his personal injury practice.